Setting the controls for the heart of the Sun
Launches are magical.
They exist in this place where hopes, dreams and the real world meet, and then it can go exactly as good as or bad as you'd expect.
Every time a bunch of people launch something, they make a thesis. An argument for improvement. A better way to work. Had it not been a cliche, an attempt to 'make the world a better place'.
Even with the consideration of the cynicism around tech, and perhaps especially so because of that, it is valuable to celebrate the launches: some folks, somewhere, are trying to improve things.
So there it goes — our launch of Aether Hosted Universes. It's available for free at aether.app, and it's a place for a group of people to work and play together.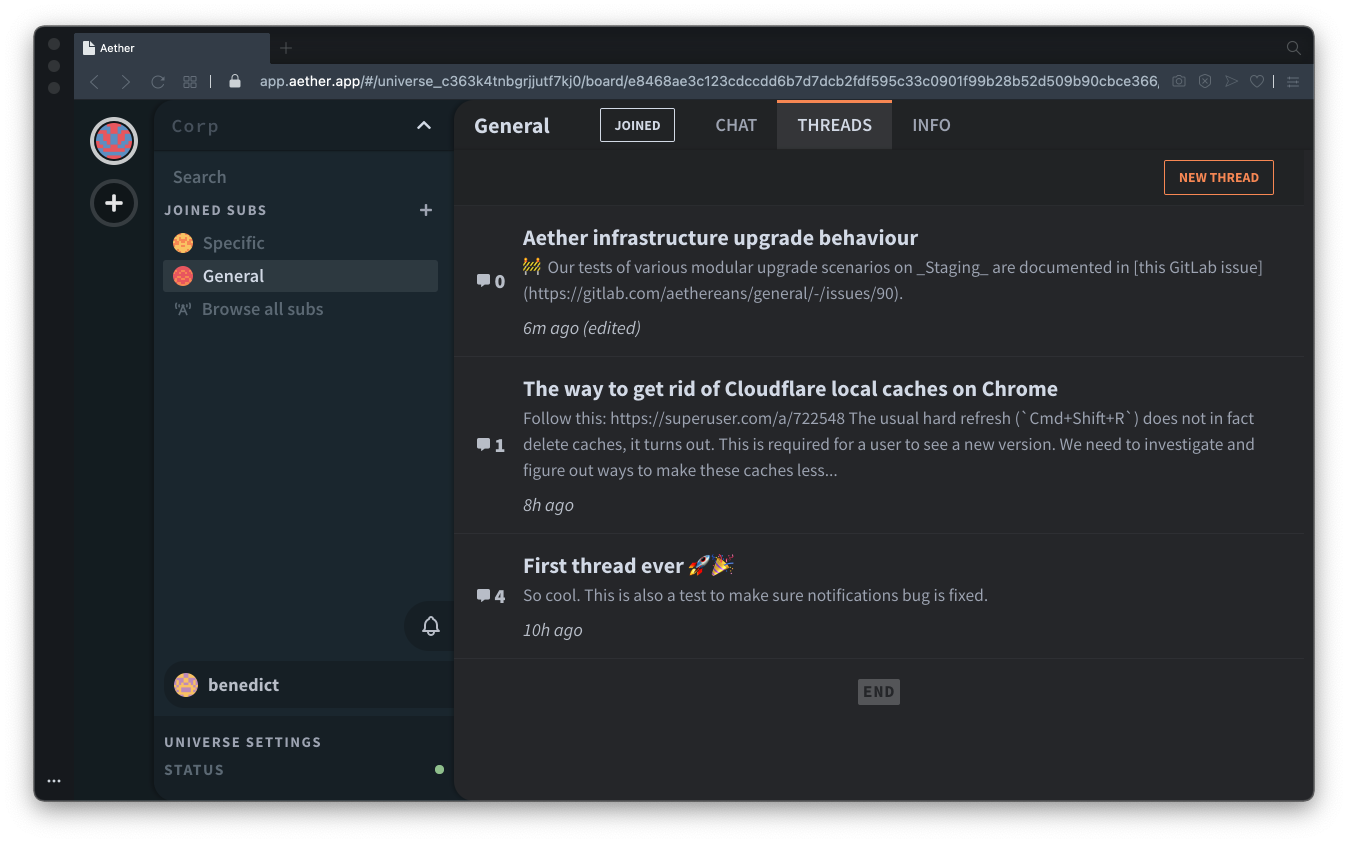 It's like Discord and Reddit merged into one. You have Reddit-like nested threads, but also Discord-like chat. For communities like r/wallstreetbets or r/apexlegends (notice the Discord links on both!), not only it's a one-stop-shop, it's also …