Email features
An email address is the decentralised identity that everyone has, and this makes signing in to Aether effortless and engagement in your community progressive. Emails also allow for respectful communication with community members with low-cadence newsletters, and notification delivery according to their preferred settings in each sub, so they can stay in sync with your community outside of the app.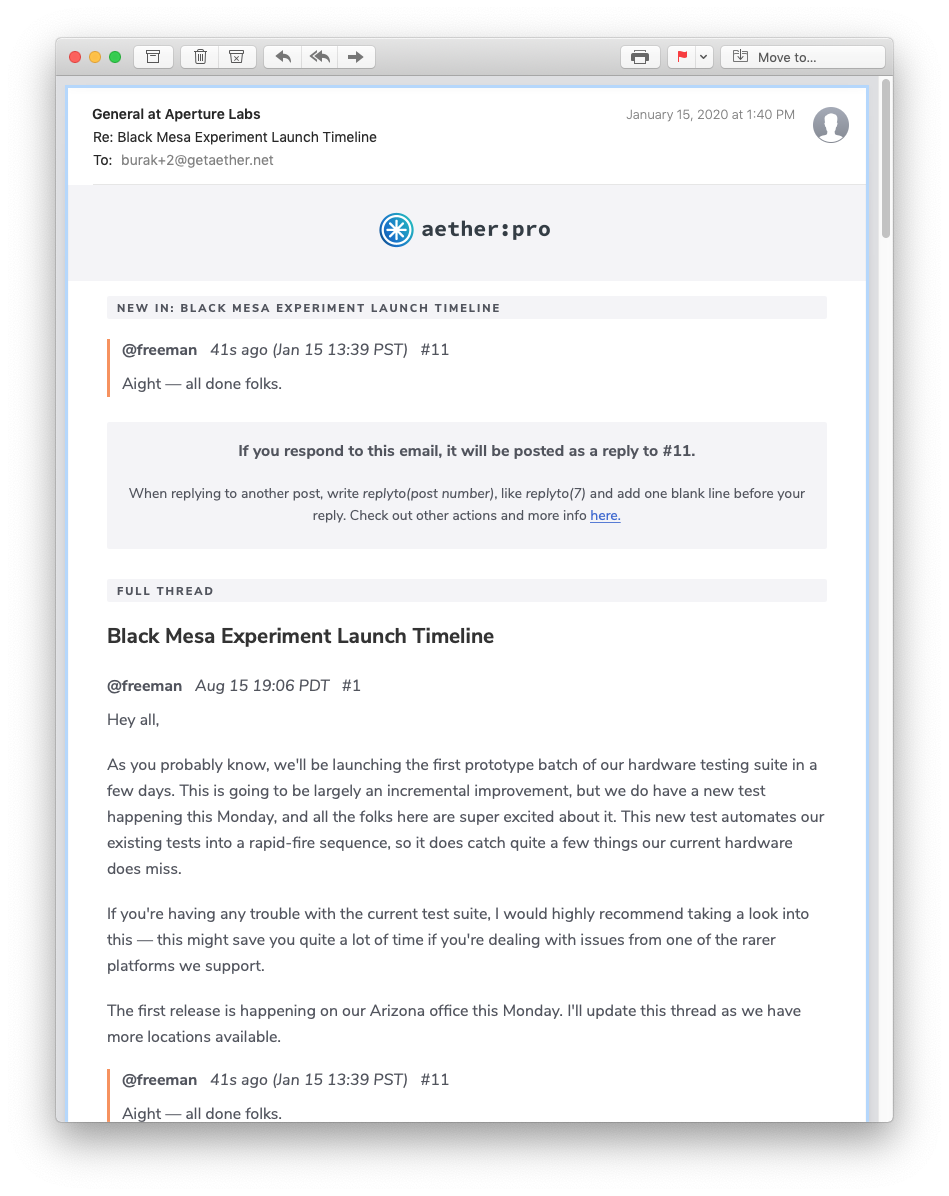 When a user registers their email address with your universe or a particular sub, they will be subscribed to the email newsletters. All emails they receive will contain magic links to sign in to the web app, so they may participate more fully in the chat and threads with other members in the community if they wish. At Aether, we believe this easy transition between low-cadence and high-engagement modes of participation is a respectful way to build communities as our attention is demanded by increasingly more online platforms.
Have questions? We're friendly
You can reach out to us at support@getaether.net or through live chat. We'd be happy to give you a demo or talk about your community's individual needs.